Buy SEO Leads, Website Design Leads, Appointment set SEO Leads from Seoleads.me
Why Invest In Web Design Leads
The primary requirement to increase your conversion ration when you buy SEO leads is that you should purchase your SEO leads or a Web Design Leads from a company that sells good quality, exclusive SEO leads. You should also be mindful here that just because you have purchased the best leads for sale you would not become automatically successful with your sales efforts. The overall success rate will depend on your approach to marketing your SEO services to your leads. Here are few tips that will help you get the maximum mileage out of your investment on SEO leads.
# firstly and most importantly, makes sure that you have a clearly defined pitch for approaching your SEO leads or a Web Design Leads. Having said this, it is also important to remember here that you need to be flexible with your approach. You cannot blindly go with a rigid script and hope it to work for all the leads.
# Employ only highly experienced marketing personnel to approach your SEO leads. If you should ignore this and let inexperienced sales staff or telesales person to approach your leads then you will be jeopardizing the entire campaign. Once the opportunity is ruined, you will not be in a position to contact the same lead again or mend the situation.
# When you buy SEO leads for sale you need to review the effectiveness of your efforts program from time to time so that you could continually work on improving the strategies.
# While approaching your SEO leads show them how they could benefit from your services rather than trying to tell how good you are at SEO. The only way you are going to impress your leads and make a sale is by showing your prospective customers how their business will benefit from what you have to offer them.
# It is also important to be aggressive with your efforts. You will need to have a very clear follow up plans. Make sure to regularly follow up with your leads but in a very tactful way so that they do not feel your mails or calls intrusive.
# Have impressive offers for your customers because the competition level in the SEO industry is very high. At the same time do not make your services too cheap and do not make "too good to be true" kind of offers because your leads could turn suspicious with your offers and could even look for alternative service providers.
# Once you have managed to convert your SEO leads and Web Design Leads into actual customers, your responsibilities increase. You will need to deliver on your promises because that is the only way you are going to retain your customers. Retaining an existing client is lot easier than getting a new customer. So once you convert an SEO lead or a Web Design Leadsthat you purchase into a customer, you will need to make sure that you establish long term business association with that customer by offering impressive SEO services that will make them keep coming back to you.
Web Design and Development Leads
Buy Exclusive Web Design Leads Now!

If at all you are going to benefit from the Web Design leads, then it is essential that you get vetted or fully verified leads. Purchasing unverified leads will tantamount to throwing away your hard-earned money. Just have it double-checked whether your SEO leads company verifies every single lead that is sold to you.

Some of the service providers sell the same leads to more than one customer. What is the point in purchasing a lead if you are not going to have exclusivity over your leads? You will again be end up with competition if your leads are resold. Choose only companies that guarantee exclusivity over your leads.
It could happen that even when you are supplied with vetted leads, some of them could turn out to be bad even when your service provider genuinely wants to supply you with the best leads possible. However, what is important is how your SEO leads company or a web design leads company is going to handle such situations. Any decent company that is worth its salt will replace such unusable leads. Therefore, you better look for replacement guarantee for bad leads. You should also find out how fast those leads will

When you buy SEO leads, or a web development leads you need to be cautious enough to check whether the leads are from an opt-in database. In other words, the leads should have expressed their interest to be contacted by an SEO service provider otherwise, you could be violating the privacy rights of people and local spam laws. This is an important area that you need to tread very carefully as you cannot afford to compromise your brand reputation at any point of time.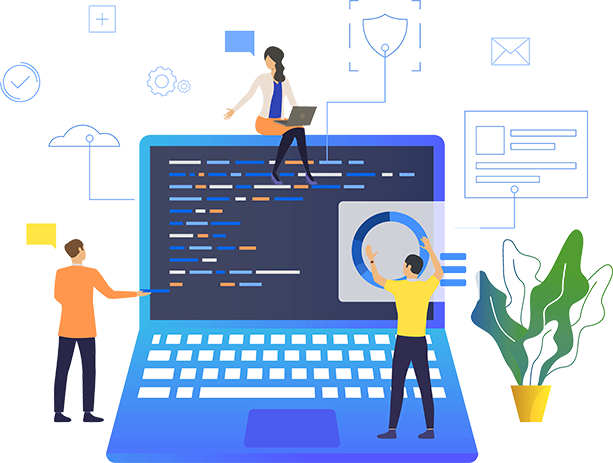 Buy Exclusive Web Design and web development leads Now!
Make sure that you are paying the right price for your leads. Each service provider sets their own price for the leads and they give their own supporting reasons for the price quoted. You need to use your discretion when you buy SEO leads or Web Design leads just to ensure that the prices are cost-effective. 
The Best Solutions for Our Clients
Do you have any question regarding web design leads?